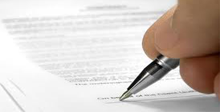 By accessing the Web Site for VIETNAM CREDIT INFORMATION JOINT STOCK COMPANY (PCB) at http://pcb.vn (which shall be referred to as the "Web Site") and any of the pages thereof, you are agreeing to be bound by the terms and conditions below without any modification of the terms and conditions contained herein. If you are not agreeable to the terms and conditions set out below, do not access the site, or any pages thereof.
If you have any question regarding the use of website, please visit the Contact item. All questions or comments on our website shall be feedback by PCB Support group.

Definitions

Website PCB at the address http://pcb.vn is the official website of VIETNAM CREDIT INFORMATION JOINT STOCK COMPANY
Terms of use mean this material, or may be called Terms
Resources mean information, images, audio files, video... or any information and/or material in this website
User means any one who may access to this website to use it. User may be referred to as or called "You"

Modification of Web site and Terms and Conditions

The information, materials, data and arrangement ("Material") herein contained in this Web Site and the Terms and Conditions and descriptions that appear are subject to change at the sole discretion of PCB.
Intellectual property right

All rights reserved. Copyright in the Web Site, and in the information and materials therein and in their arrangement are owned by PCB unless otherwise indicated.

No part or parts hereof may be reproduced, distributed, copied, adapted, modified, republished, displayed, broadcast, performed, transferred, sold, hyperlinked, framed or transmitted or be used to create derivative works from, in any manner or any means or stored in an information retrieval system without the prior written permission of PCB. However, you may download and print the information and materials on this Web Site for personal, non-commercial use only provided you do not modify, retransmit, distribute or further reproduce the Material and you retain all copyright and other proprietary notices contained in the Material. You may not, without the prior written permission of PCB, insert a hyperlink to this Web Site or "mirror" or frame any Material contained on this Web Site on any other server.

Limitations on use

PCB does not accept any use of the website and/or its resources for one of the following purposes:
To oppose the government of the Socialist Republic of Vietnam.
To infringe upon others' individual freedom, and/or to humiliate, libel, defame, and/or to do harm, to disadvantage others.
To infringe upon others' individual freedom, and/or to humiliate, libel, defame, and/or to do harm, to disadvantage others. To violate public order, and/or commit crimes.
To spread and share personal information of a third party without its approval.
To use for business and/or commercial purposes without our prior approval in writing, such as competitions, bets, exchange, advertisement or multi-level sale.
To transmit files infected by viruses, which cause harm to other computers' operation.
To use robots, spiders and/or any automated devices, and/or to monitor and collect the website's resources for any purpose of re-use without our prior approval in writing.
To use any device, software and/or process to cause damages to the website's operation.
To perform any action which is illegal and/or prohibited by relevant laws.
To perform any action deemed to be inappropriate by us.
Liability Disclaimers

The Material contained in this Web Site, (including text, images, graphics, links, sound files, animation files, video files or other items and their arrangement) are provided "as is", "as available". PCB does not warrant the accuracy, adequacy or completeness of these Material.

No warranty of any kind, implied, expressed or statutory, including but not limited to the warranties of non-infringement of the third party's rights, title, satisfactory quality, merchantability, fitness for any particular purpose and freedom from any computer virus or other malicious, destructive or corrupting code, program or macro, is given in conjunction with the information and materials contained in or linked to this Web Site.

This Web Site may include publications with technical inaccuracies or typographical errors that will be corrected as they are discovered at PCB's sole discretion. Also, changes are periodically added to the material contained herein. These corrections and changes may be incorporated into the Web Site at a later date. PCB may at any time make modifications, improvements and/or changes to these Terms and Conditions and the material (names, images, pictures, logo and icons) displayed on the Web Site or products and services referred to within, with or without notice.

PCB shall in no event be liable for any damages, loss or expense including without limitation, special damage, or consequential damage, or economic loss arising from or in connection with :
Any access, use or the delay or inability to access or use this Web Site, or reliance on the Materials and/or any other information contained in this Web Site;
Any system, server or connection failure, error, omission, interruption, delay in transmission, or computer failure;
Any use of or access to any other web site linked to this Web Site;
Any services, products, information, date, software or other material obtained from this Web Site or from any other web site linked to this Web Site, even if PCB or its agents or employees are advised of the possibility of such damages, losses and expenses. This exclusion clause shall effect to the fullest extent permitted by law. If you are dissatisfied with any portion of this Web Site, or with any of these Terms and Conditions of use, your sole and exclusive remedy is to discontinue using this Web Site.
Links

The Web Site may contain links to or references to other web sites that may be accessed or which may originate outside the boundaries of the Web Site and which information PCB will have no control. Therefore, PCB shall have no obligation or responsibility regarding any content derived, obtained, accessed within through or outside of the Web Site. PCB's inclusion of links to such web sites does not imply any endorsement or verification of the material on such web sites or any association with their operators, and such web sites shall be accessed at the user's own risk.