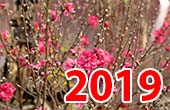 Dear our Valued Customer,
PCB always endeavors to provide the best service to banks and finance institutions. We solemnly thank you for your trust in our service so far.
On the occasion of New Year Celebration, we would like to announce that: PCB staffs will take two days off (31/12/2018 and 01/01/2019), and will come back to office on Wednesday, 02nd January, 2018.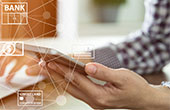 Illion, the data and analytics business, today announced they had completed loading the big four banks' unsecured portfolios' Comprehensive Data into their credit bureau.
The financial industry and illion have been lobbying the government to enable Comprehensive Reporting for over 20 years and it is finally here. During the month of September, all the major Australian banks will have completed providing positive credit information to the illion credit bureau. They will join several other credit providers who have already started participating in Comprehensive Reporting.