Since January 1st, 2017 PCB honored to become a full member of BIIA- one of the largest associations about business information industry and the most famous in the world.
Business Information Industry (BIIA) was established in 2005 by several companies on information industry and leading consultancy in Hong Kong, this is a trade association for institutions, which provide a wide range of information services on consumers and enterprises that help enterprises manage development and risk. Joining BIIA will help PCB more abundant, plentiful information, expand the relationships, build images and create a stronger position in region and in international area.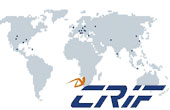 Taipei (Taiwan) and Bologna (Italy), September 9, 2016

CRIF, the global credit information company with head office in Bologna, Italy, has announced today the acquisition of CCIS, Taiwanese-based credit information agency, from the previous shareholders, to carry forward its business growth and expansion path in the Asian market.