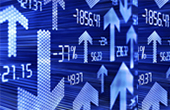 PCB's credit information system PCB assists Banks in exploit credit information report of individuals, proprietorship, small and medium enterprises.

Users can access to PCB system and use one of three online functions: New contract inquiry, Existing contract inquiry and Check inquiry to query the credit information of subject. Based on the input information, PCB`s system will make the process "matching" to search in the database corresponding subject, if information about subject has been sent and stored in the database, the system will create and return the credit report information of this subject:
Legal information profile of subject: including identification information, contact information, history of residence, information about groups of related borrowers (1)
Credit history information: contains detailed information, guarantee information (2) and the history of each loan repayment, total outstanding debt statistics of subject on contract type (Installment contract, overdraft contract and credit cards), statistically debt of the subject by currency.
(1) The groups of related borrowers
One of the special capabilities of the PCB credit information report is that it can provide information on groups of related borrowers. Therefore, the credit information report of borrowers A may contain links to credit information report of borrowers B if between A and B had linked:

B is the Co-borrower / guarantor of the contracts that A is Borrowers

B is an individual; A is company, and B holds one special role in A Company

For example, the data which bank sent to PCB include the following information:

The subject information include: Proprietorship 1 (HKD1), individual 1, 2, 3 (CN1, CN2, CN3), company 1, 2 (CT1, CT2)

The contract information include: contract 1, 2, 3 (HĐ1, HĐ2, HĐ3) with link and guarantor information as picture below: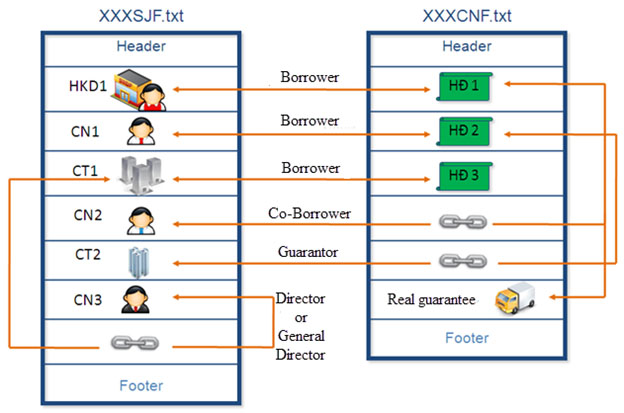 Meanwhile, when the bank staff's inquiry on this subject, they can see the relevant customer information as follows: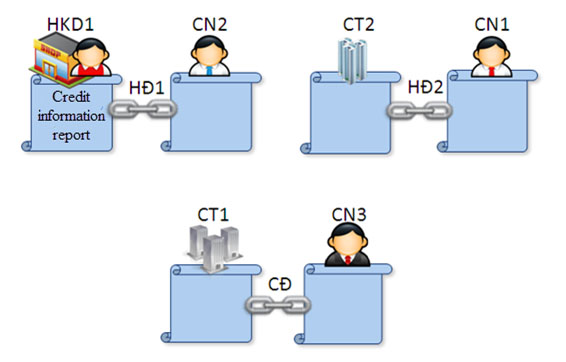 (2) Guarantee Information
The PCB system is capable of collecting, processing and storing detailed information assets secured by the contract. List of guarantee assets and detail information also displayed together with each contract.
Sample of the credit information report
Download sample credit information report of natural person: click here
Download sample credit information report of legal company: click here