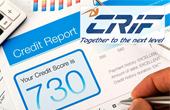 CRIF has announced that it has signed a strategic partnership agreement with the Credit Information and Analytical Center (CIAC) to develop a credit bureau in Uzbekistan.
This initiative is part of the Financial Infrastructure Project in Uzbekistan implemented within the framework of the World Bank Group–IFC Finance & Markets Global Practice. Under the agreement, CRIF owns 35% of the share capital of the private-public partnership company. After two years of international bidding and negotiation, CIAC selected CRIF, under the auspices of the World Bank, as its technological partner in light of its proven record of accomplishment in delivering similar solutions in Europe and credit bureau services for banks and financial institutions in Asia, Africa and the Americas.
Uzbekistan, which is a member of the Central Asia Regional Economic Cooperation (CAREC) Program, is a country striving for inclusive economic growth. Thanks to its strategic location, which gives it a vital role as a land bridge between Europe and the Middle East, and to recent institutional reforms, Uzbekistan has the right conditions to enhance economic and financial resilience, create markets, foster private sector participation, and improve the business climate. In 2018, Uzbekistan's GDP is expected to grow by 5.5%, and 5.6% in 2019 (Asian Development Bank Report).
The establishment of the credit bureau and increased information sharing will facilitate access to credit for businesses and consumers by improving the lending process and reducing default rates and the risk of indebtedness, as well as promoting responsible decision-making and fair lending practices. Specifically, Uzbek lenders will be able to make faster and more accurate decisions based on a detailed credit profile of borrowers and improve their risk management. In addition, the availability of a full credit history will give Uzbek consumers and businesses easier access to credit, allowing them to obtain credit quickly and easily, and with more favourable conditions.
The development of the fully-fledged credit bureau will positively impact on the country by facilitating access to credit, especially for the younger segments of the population and new entrepreneurs who do not have collateral and a sufficiently complete credit history. Moreover, the credit bureau will play a crucial role in promoting a more mature credit culture in the country's financial system and in the further development of private businesses in Uzbekistan.
Source: CRIF Press Release – published June 4th 2018