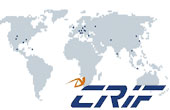 Taipei (Taiwan) and Bologna (Italy), September 9, 2016

CRIF, the global credit information company with head office in Bologna, Italy, has announced today the acquisition of CCIS, Taiwanese-based credit information agency, from the previous shareholders, to carry forward its business growth and expansion path in the Asian market.
CCIS, founded in 1961, is Taiwan's largest and leading credit information agency, operating an established island-wide network which offers a full spectrum of information and consulting services. CCIS also operates in Mainland China through its branches in Beijing and Shanghai, and it is one of the most important credit information companies in the Far East.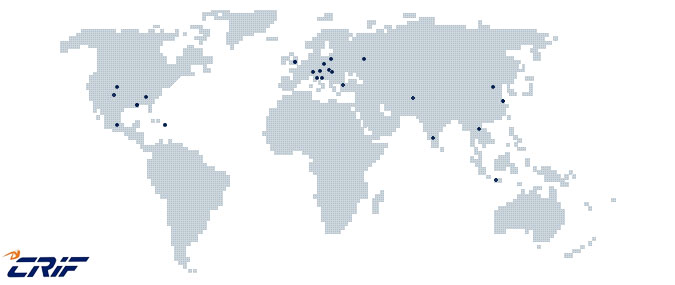 Thanks to a comprehensive information service system encompassing both Taiwan and China, which integrates credit and information on companies and individuals, CCIS supports financial and business organizations in performing risk assessment, preventing outstanding debts, reducing transaction costs and investments, and speeding up market exploration. Armed with a concise credit profile of customers and business partners, organizations are able to assess creditworthiness in the course of granting trade credit, corporate recoveries or increasing business profitability.
Considering the economic and financial system in Asia, the CCIS credit information system, combined with the advanced solutions already offered by CRIF in the region, will help organizations streamline credit and decision-making processes based on credit references, facilitate access to credit to wider segments of the economy, promoting responsible lending and business development.

More than 100 experienced CCIS professionals guarantee the constant upgrading of the breadth and depth of credit information and provide qualified consulting services, assisting clients in implementing effective credit management solutions as well as evaluating and reducing business risks. Now CCIS also provides a customer database to meet clients' real time enquiries .The "Largest Corporations in Taiwan - TOP5000" and "Business Groups in Taiwan" published annually by CCIS remain the most valuable credit information reference books for corporations doing business in and with Taiwan.
 
"We are happy to welcome a new solid company like CCIS and its outstanding team of professionals under the CRIF umbrella", said Carlo Gherardi, President and CEO of CRIF. "Many new growth opportunities and future prospects will open up to CCIS to further develop services for its Taiwanese and global clients. In addition to this, the integration of CCIS into CRIF will ensure greater added-value services and efficient support for business development and success for our clients in Greater China and Asia".
 
"As a 55 year old company, at CCIS we are keen to innovate to keep pace with the remarkable progress being made in the outside world. Technically, we have put in place updated IT facilities to provide our service, and mentally we see ourselves as a B Corp pursuing balance among our stakeholders. This is a great opportunity to work under the CRIF umbrella to develop synergies and create win-win solutions for our valued customers," said David Ta-Wei Chang, President and CEO of CCIS.
 
About CCIS.

CCIS was established 55 years ago by Paul P. Chang. It provides market information and commodity quotes through its news agency. It is currently the leading credit information service among Chinese business communities around the world, and since its early inception, it has been providing credit checks, market research and property appraisal services to businesses. Through its international collaborations, CCIS has effectively partnered with major credit bureaus and worldwide agencies over the past decades.

For more information: www.credit.com.tw